I don't know what it is about me but I always seem to need new clothes to go on vacation. Truthfully I dress better on vacation- weird. I'm thinking that I will be going through my closet this Spring with the idea that if I would not take it on vacation, I should not have it. Uhm... I wonder if that would help my wardrobe?
Anyway, so before I left for Sunny California, I decided to make a shirt for myself and embroider some tops for my little one. The funny thing is that while I was planning for 50s/60s, it turned out to be in the 60s/70s while we were there. I ended up at Target buying short sleeve shirts! Oh well.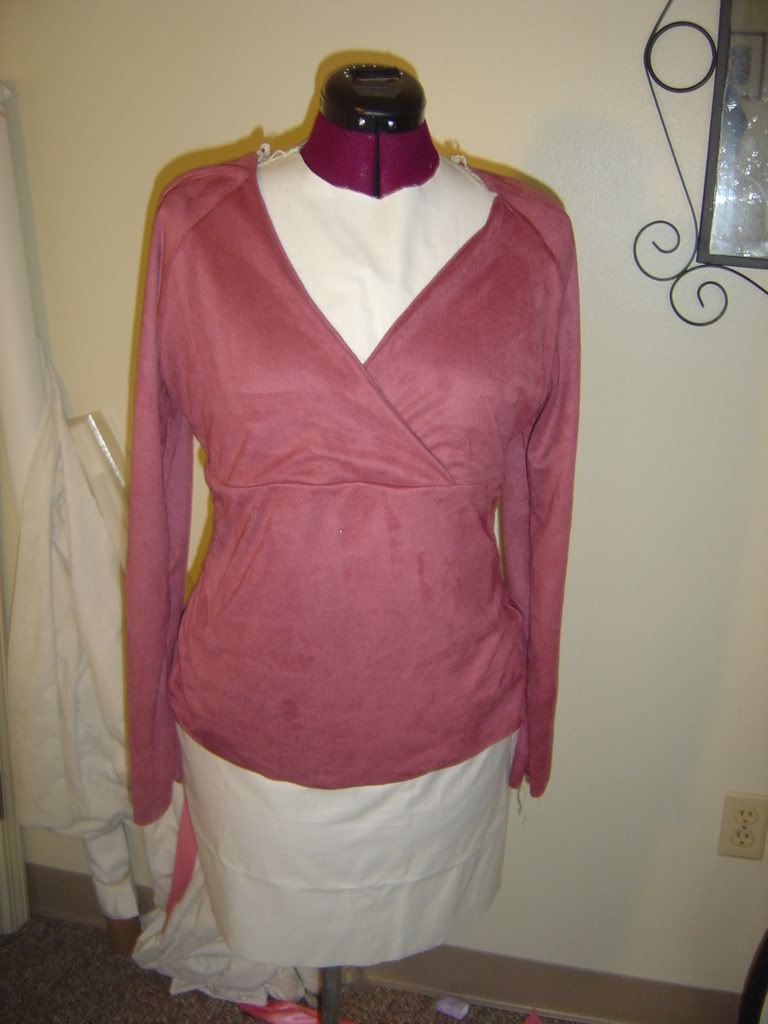 This fabric is sort of velvety, the top turned out really nice but I think next time I would make it a tad longer, I didn't have enough fabric.
I also made the
cardi-wrap
from Threads/Sew Stylish, it turned out okay. I cut the armholes too big and too wide but it was just
a muslin anyway.
The pic isn't great but I still hadn't packed so I just snapped these quickly.