This tunic was one of the 3 items I actually finished for my mini swap. It was done when I posted about the mini SWAP but forgot about blogging about it.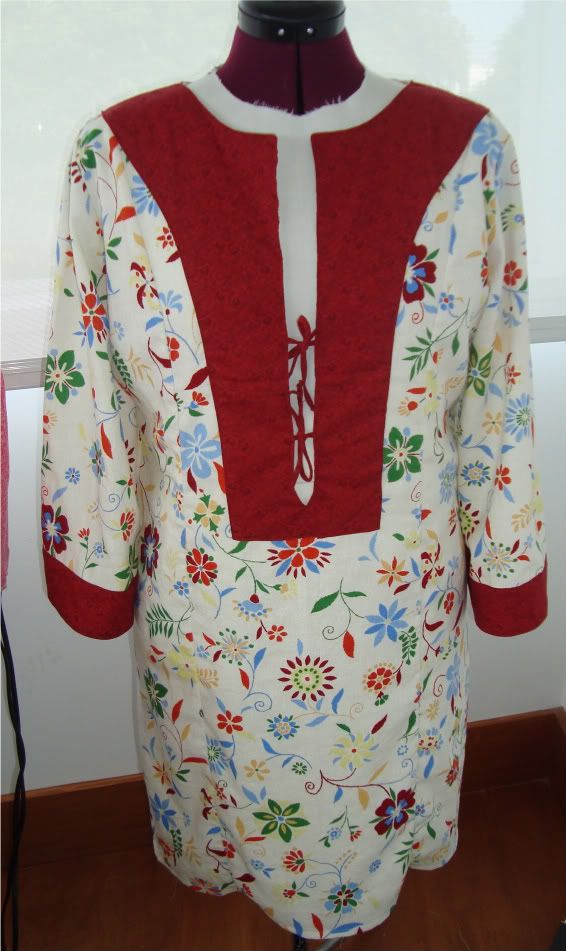 Anyway the pattern is Sis & Bloom's
Patricia Tunic
. Its an instant download on YCMT and is fabulous! The directions are an overwhelming 200+ pages, well really its only 50 pages- the rest is the pattern itself. With these directions a beginner could easily sew this up.
I made the size Medium since I didn't want it too big, at the time my measurements were between Medium and Large. Even so, I found it a bit roomy through the shoulders. Since then I've lost weight and need to definitely take it in through the shoulder area. I'll be morphing the Small and Medium together for my next tunic.
I made 2 other alterations for fit and necessity. I'm still nursing my munchkin so I lowered the front opening to enable that. I added about 3 inches to the front facing and slit, very easy to do.
The other alteration was to help the fit with my sway back. I put princess seams in the back so that I could get a better fit.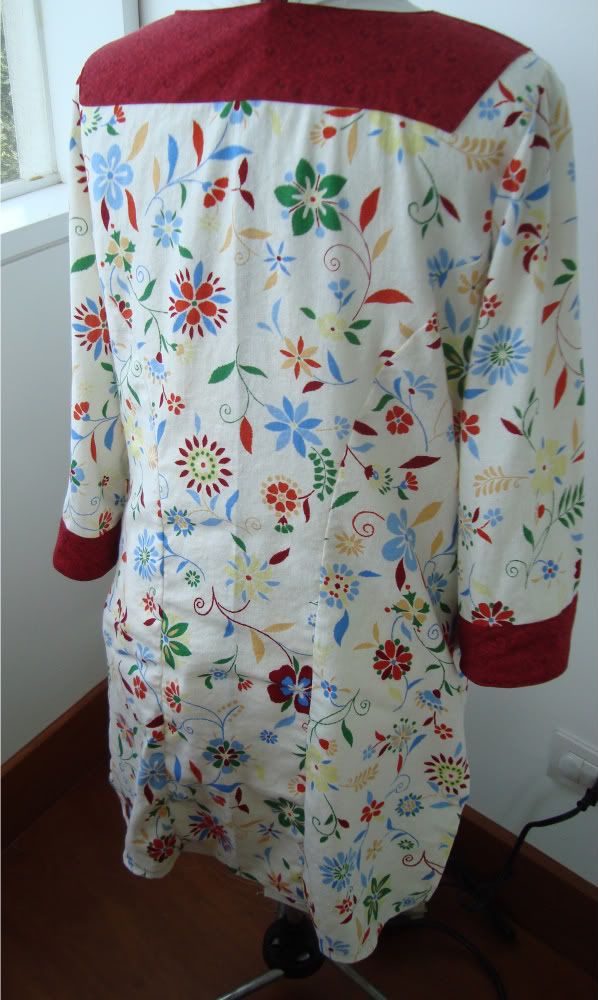 The one problem I had with the tunic was the opening. It wants to fold open when I wear it. I'm not sure how to fix that problem. Still I love this tunic. I wore it with leggings and a nursing tank this past summer/spring. I'll definitely be making more for next spring/summer. Actually I'm thinking of using this pattern as a base for a nightgown I want to make.