I am really unmotivated to work out in general, so of course every time I decide to get back on track I need to inspirational clothes. Since we're short on cash right now, I decided to sew up some stuff. Luckily I had this lush grey cotton velour in my stash. Its so fun to touch. I also used some of the pima cotton for the tank.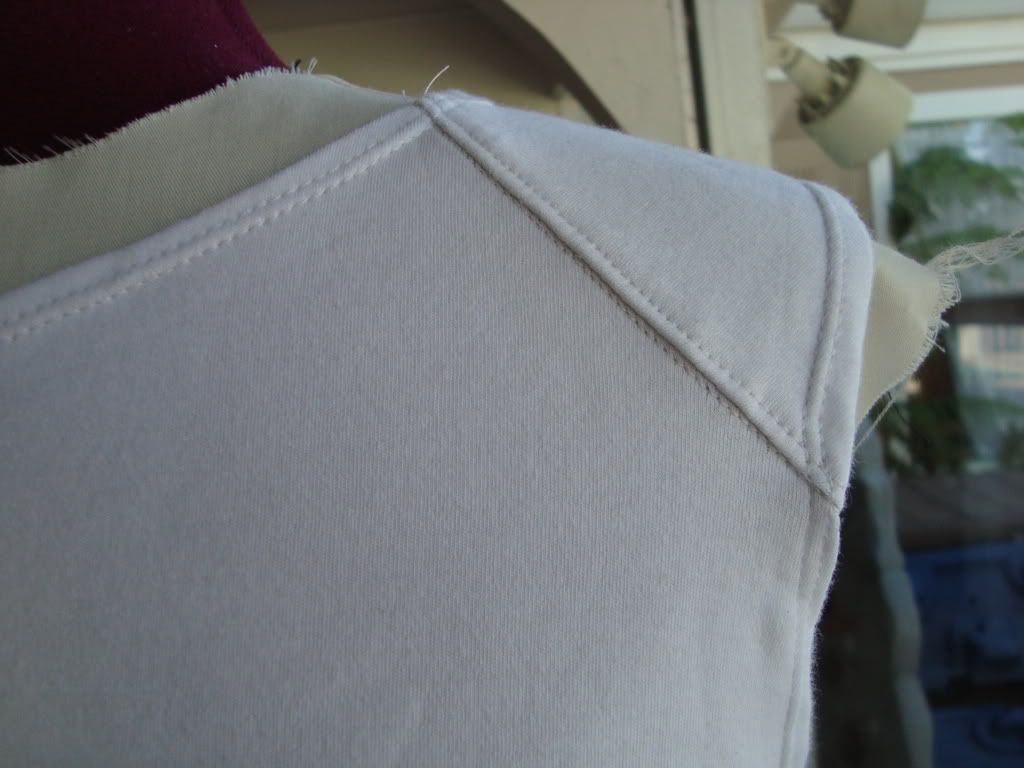 Both the pants and the tank are from McCalls 4664. Surprisingly I really like the tank. I lengthed it but otherwise the pattern was fine. The pants, however, are a continuing work in progress. You'd think that sweatpants would be a breeze but I really want them to fit right. So this is the third attempt at this pattern and I think I almost have it. I need to cut down the front crotch seam about an inch more next time.

But really the best part of the outfit is the hoodie! I'm so excited. I seriously had a total crazy hair when I did this. The pattern is from the Children's Ottobre 4/2007, #34, a girl's hoodie. I up-sized the pattern, added lenght and width. I got the inspiration from That Darn Kat, she posted a pic on Sewing Mamas. Hers turned out so nice I decided I had to try it.
Well that was one thing, but then I decided I need to embroider the thing. Not a simple little embroidery but a beautiful floral I got from Embroidery Library that had 13000+ stitches! Not only that I used my endless hoop and ran it down the front of the hoodie- 5 separate hopings. I was seriously praying this thing would fit after all that!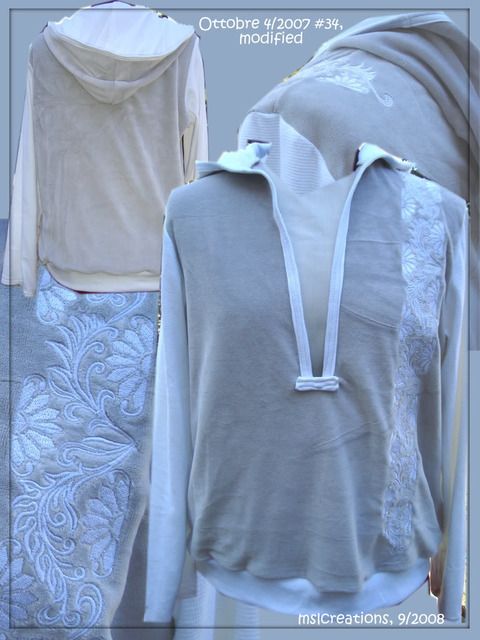 Turns out the hoodie was slightly wide but that was easy to fix. I wish I had done a better job on the front cross binding, so I may go back and fix that but otherwise I love it! Of course, the minute I finished it the weather warmed up so I haven't been able to really wear it.