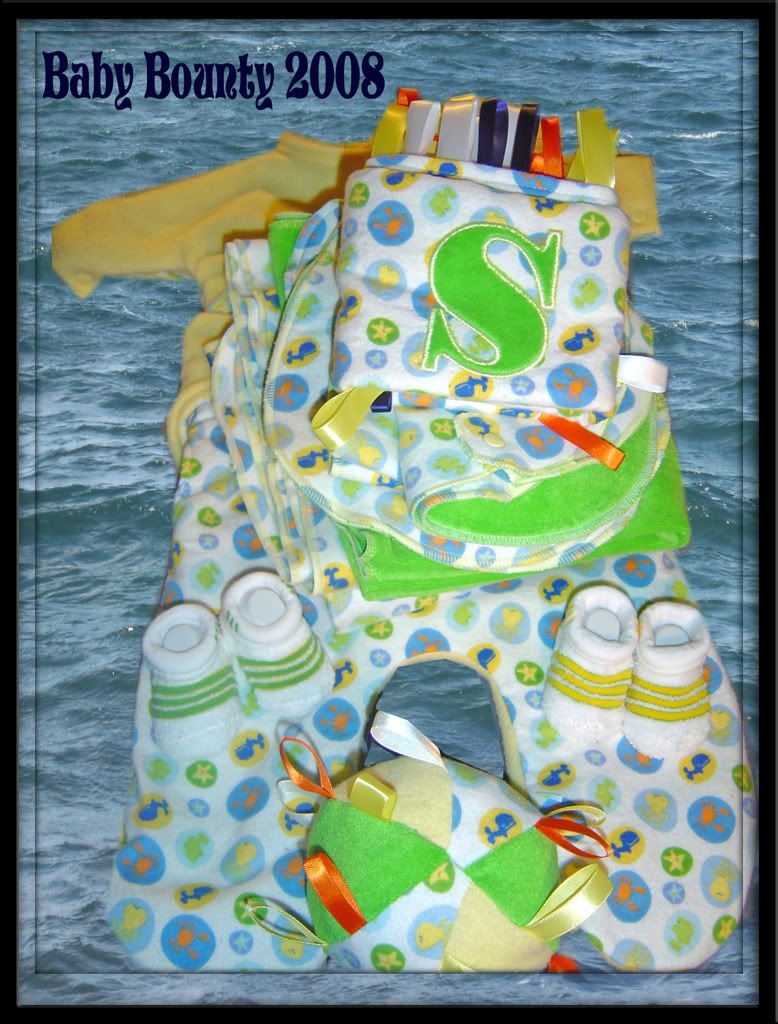 My sil had her baby shower a few weeks back so I sent a few items. I held back since they don't know if the baby will be a boy or a girl. Much more fun to sew specific- plus I can do more embroidery that way. Whatever. I still had fun. They are doing a seaside theme for the nursery but unfortunately I picked out the fabric before I got the final color line up. Its more of the brown and blue seaside in the nursery. I like my fabric better!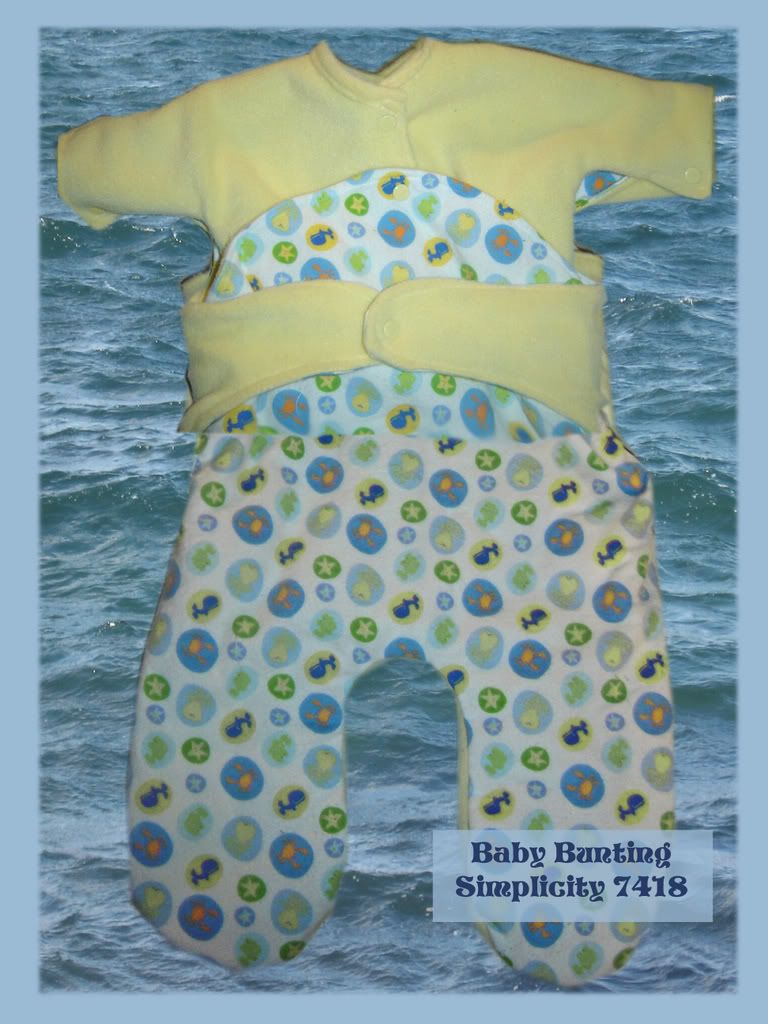 First up is the baby bunting, weird pattern (Simplicity 7418) . It was easy to put together but odd to put on baby. It sort of opens up completely on the top, you slide the baby's legs in then fold over the top and snap the arms together and the shirt together. Then fold up the bottom and snap the huggie arms over that . Its still cute.
Here are the burps and bibs. The burps are the
New Conceptions
freebie pattern plus some long narrow ones like the Carter's ones I saw at the store. The bibs are a traced pattern from a bib I liked for ds.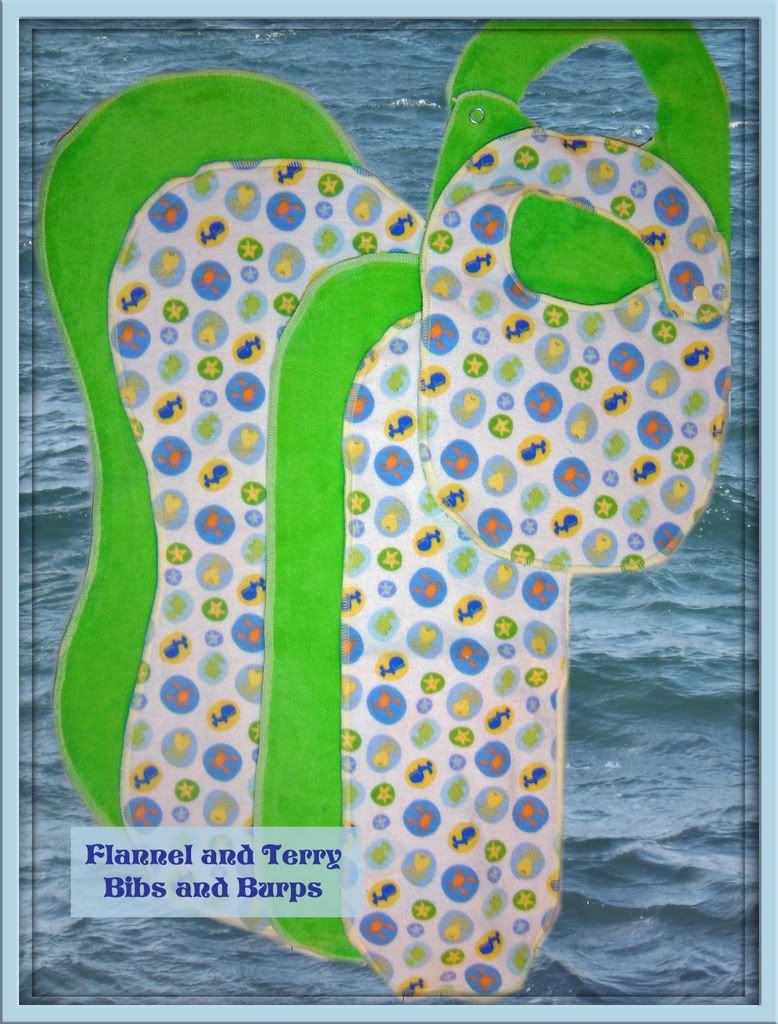 I also made a hooded towel, some washcloths and a double layer flannel receiving blanket. Everything was simply serged together, well the blanket was also quilted together.
Lastly the taggie blanket and ball.