So I wanted to send my brother and sil a thank you gift but, you know, they are the kind of people who can buy anything but don't. They are so careful about each purchase they make, sometimes I envy that. Anyway, I decided to finally make them the grocery bags I had planned for Christmas. I used the same tutorial from
Queenofdiy
on Craftster that I had used for my bags.
I did make a couple of changes based on my bags. First I made the pocket full-size since it fits a bottle of wine perfectly. Second I made the handles a tad longer and narrower, it might be because I have small hands but I found the bulk a bit much for me. Then I added an elastic on the pocket to use when folding the bag up.
On my sil's bags I used a snap and elastic to make it super easy. (mine just fold over) Also I made one of the bags for my sil with a convertible strap so that she could throw the bag over her shoulder if need be. (They mostly walk to the market.) I also used the leftover fabric to make a little bag which she told me would be perfect for those "delicate" items like soft cheeses and squishable fruit.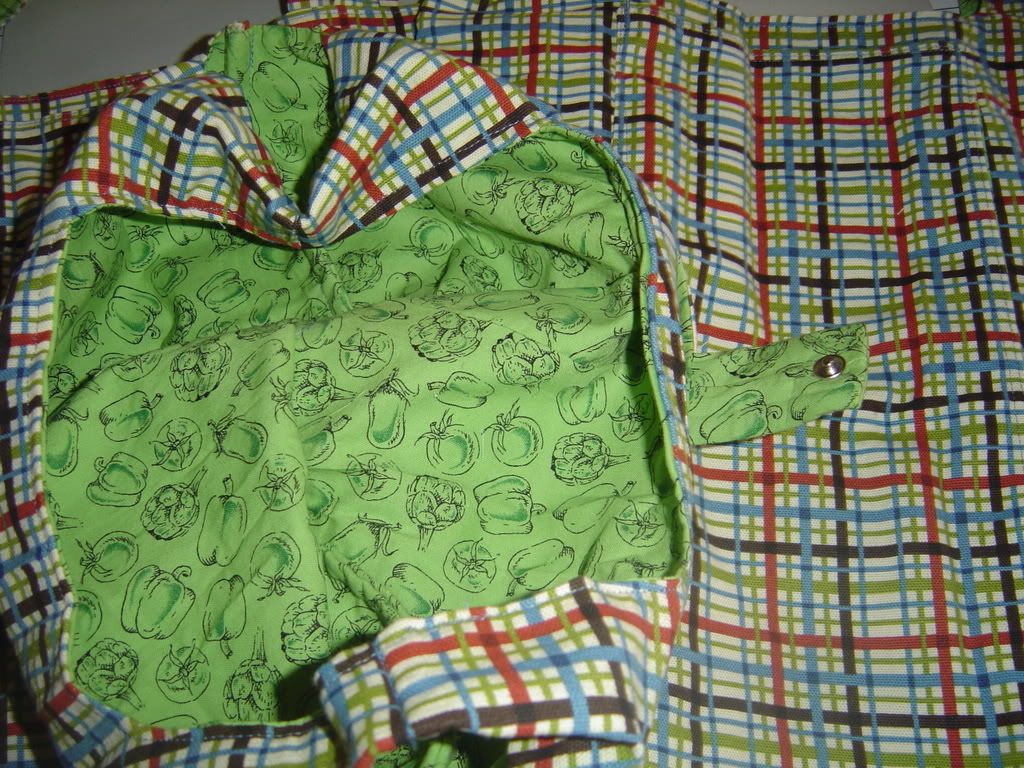 The Best part is that my Sil loved the bags!