I've actually been really liking the fit on these patterns for me. Other than my usual swayback, I didn't need any other alterations. Pretty cool. I'm going to try a pair of jeans next.
These pants were from Ottobre Kids issue 1/2005, the linen capris. I thought they were a bit more like high-waters rather than capris so I just added 2 inches to the length and made them pants. They are a linen embroidered with flip-flops, I think its cute but my husband thinks they look like pjs!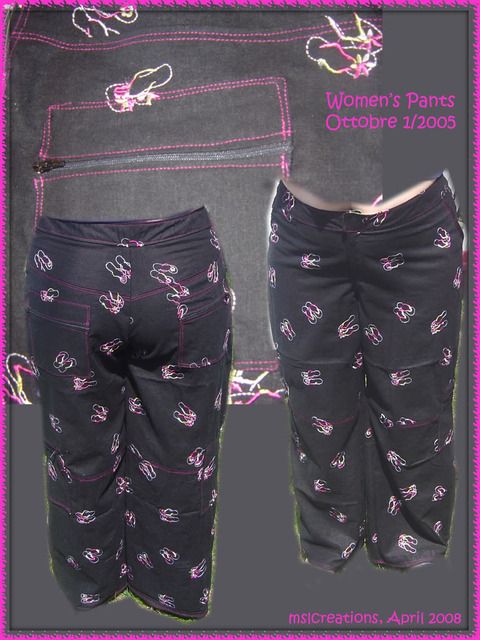 Next are the linen capris from Ottobre Womens issue 2/2007. The striped pair are the pattern as is, then I made 2 shorts using the same pattern. I don't have a pic of the black pair- black linen with embroidered circles. The bonus about the shorts is that they were from the remnants bin at JAs when the linen was already on sale so I think the brown shorts were less than a dollar! I already had the zipper and button. Gotta love it.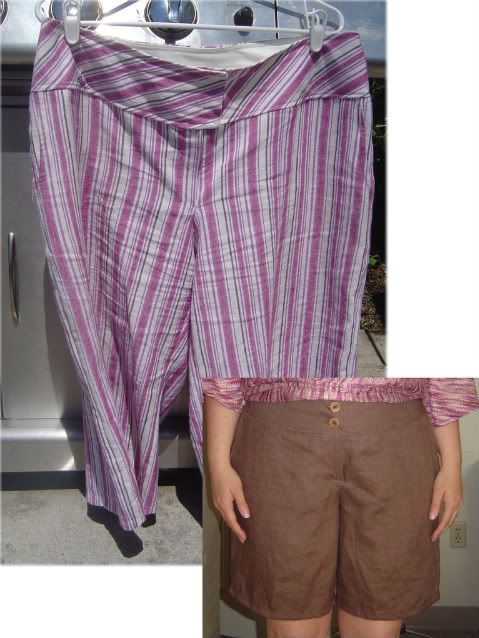 I made the other capris from this same issue. I have to take some pics and upload them later.
But this fabric is by far my favorite remnant bin find! Embroidered denim, slightly less than a yard for $3! I will admit that this skirt turned out a bit too wide at the bottom because of the denim. I'm planning to take it in a bit but otherwise it fit great.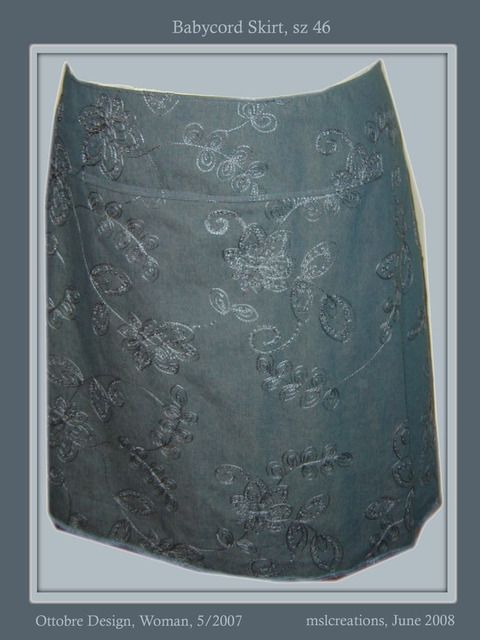 I also have the Rose Top and the Puffed Sleeved Tee from the 2/2007 issue that need hemming so I'll post those later. Overall I'm really enjoying these magazines, I have a ton of post-its hanging out waiting to made!