Now I remember why I never kept a diary, I forget. Don't get me wrong, I'm composing posts all day long- I just don't get them on the computer. Oh well.
Things have been busy around here. We hosted Thanksgiving here and all went well. My
fil
said the food was good but "different"- uh? Oh well,
dh
did the cooking so what do I care. I, of course, crafted for the event. I rushed out to
Walmart
the day before looking for some simple paper tablecloths. No luck, oh they had Christmas ones but no Thanksgiving. In fact I had to dig through Christmas stuff just to find some napkins for Thanksgiving- they were hidden with all the Christmas ones.
Urgh
... So I ended up buying 3 yards each of some $1 a yard fabric they had at
Walmart
. I cut them in half,
serged
and did a rolled edge on the cut edges. I think the turned out pretty good.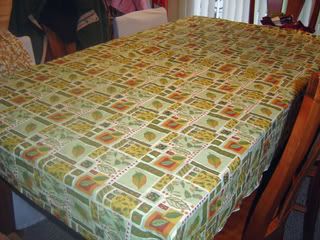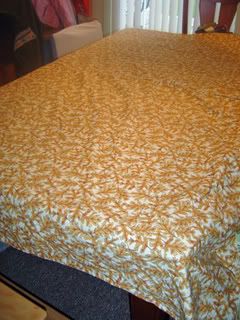 I also ended up using the runner that I was making for my brother and
sil
for Christmas- the embroidery on one end was crooked, and if anyone would notice- it would be my
sil
. The embroidery turned out so pretty, I'll use the runner.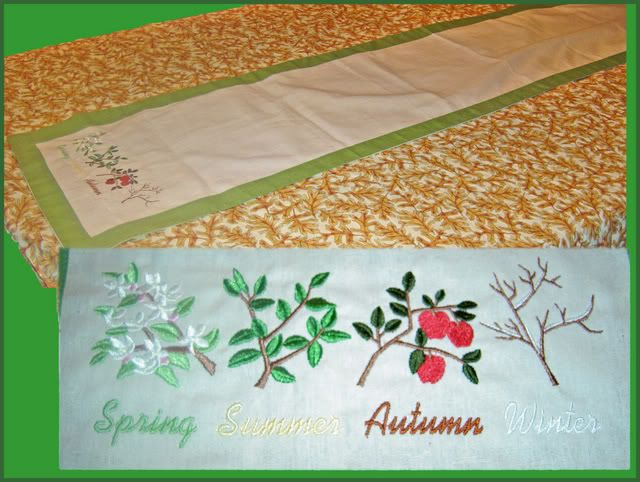 What else? Oh my non-
exist
ent
crumb-catcher got a turkey shirt. It was adorable.
Hope everyone had a great Thanksgiving weekend.