So I decided to start this blog because I've been doing more thinking/talking about sewing than actual sewing. Wouldn't you know it, my DH came home on Wednesday and said "I'll take care of the non-existent crumb catcher so you can craft."- uh, wait don't bother saying it twice I'm outta here!
I got myself all cozy in my sewing room and made some serious headway on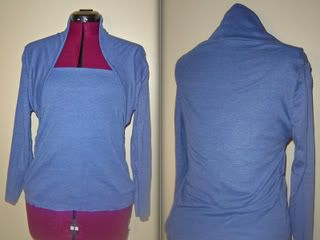 my coat and even got the Sandra Betzina top 90% done. Yipee.
This is the top- I finished the hems last night with the coverstitch feature on my serger but the pic doesn't show that. It was an easy top to put together. (Vogue 2980)
More importantly I worked on my coat- New Look 6736. I cut it out about a month ago and then decided to line it (pattern is unlined). I'm not sure what possessed me to try it but hey, I was feeling adventurous. I used the Threads article on bagging as a jumping off point.
Of course, being the one to want to complicate matters I also decided to quilt the lining with flannel- uh? Anyway, slowly the coat seems to be coming together. I have the lining and the outer coat done and attached. I'm going to put a pocket in the lining before continuing. Hopefully all goes well. Wish me luck.
the lining-
the outer coat-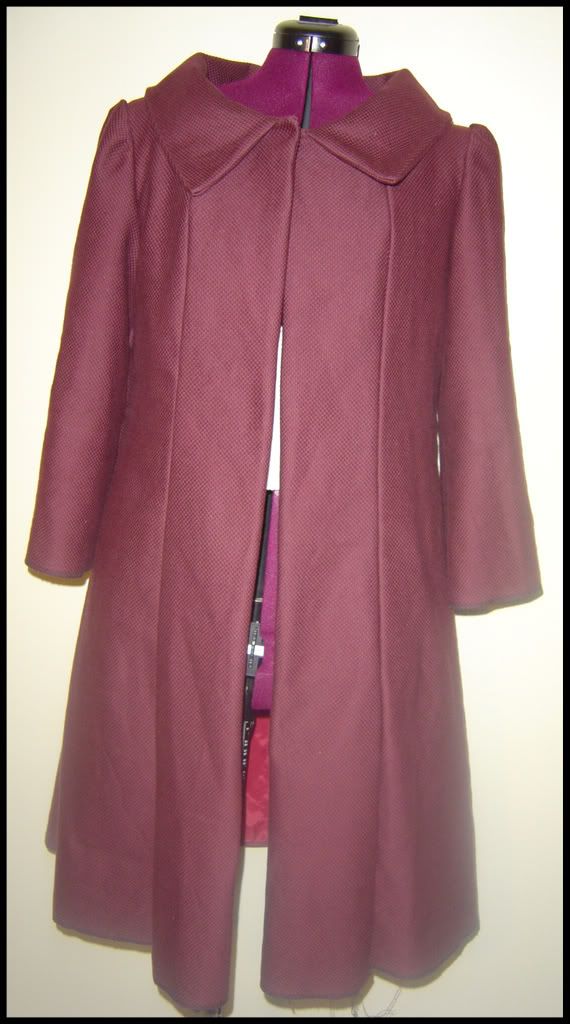 joined up-
I'll do a separate post for the embroidery stuff I also got to work on.