I apologize in advance- the pics are terrible. We moved and I haven't quite figured out where and when and how to take pictures in the new place.
I just got a new niece a month- almost 2 ago- so I did sew up a cute little outfit for her using Ottobre patterns. The top is modified to resemble the New Conceptions pattern everyone always raves about but I can't bring myself to actually buy. This version is great. I used a Gymboree blanket for the fabric.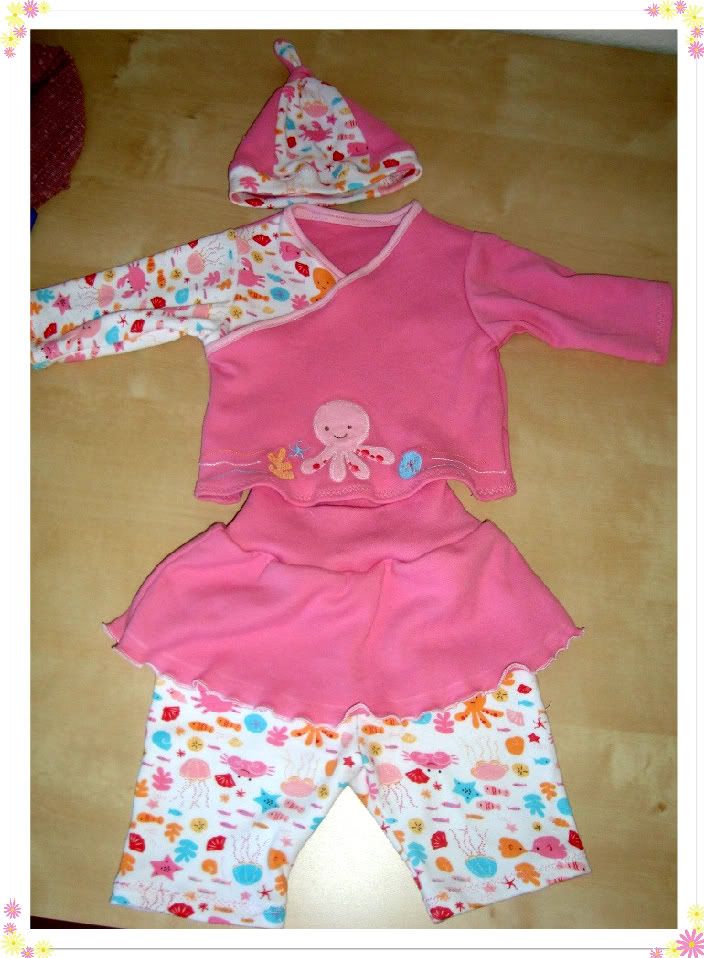 I also made the bumper, crib sheets, and duvet cover for this little one's room but the pics are not available yet. I'll post those when I get them.
I also whipped up some shirts for ds for preschool this past month. The dinosaur shirt was made from a Gymboree blanket for dinosaur week at school. And the bike shirt was for the St. Judes Trike-athon they just had. I somehow cut a piece of the bike shirt wrong so I did a terrible patch job but it worked, ds loved both shirts.