Not much sewing in the first few weeks of February. I wasn't motivated and time was a bit limited, munchkin was going through a growth spurt that made him particularly cranky. And I thought that only happened to babies! Plus dh was finishing up his semester, so it was all in all an unproductive time.
But not all was lost. I was able to finally- again- set up my sewing room, organize and fix my fabrics. Here are some befores of the fabric-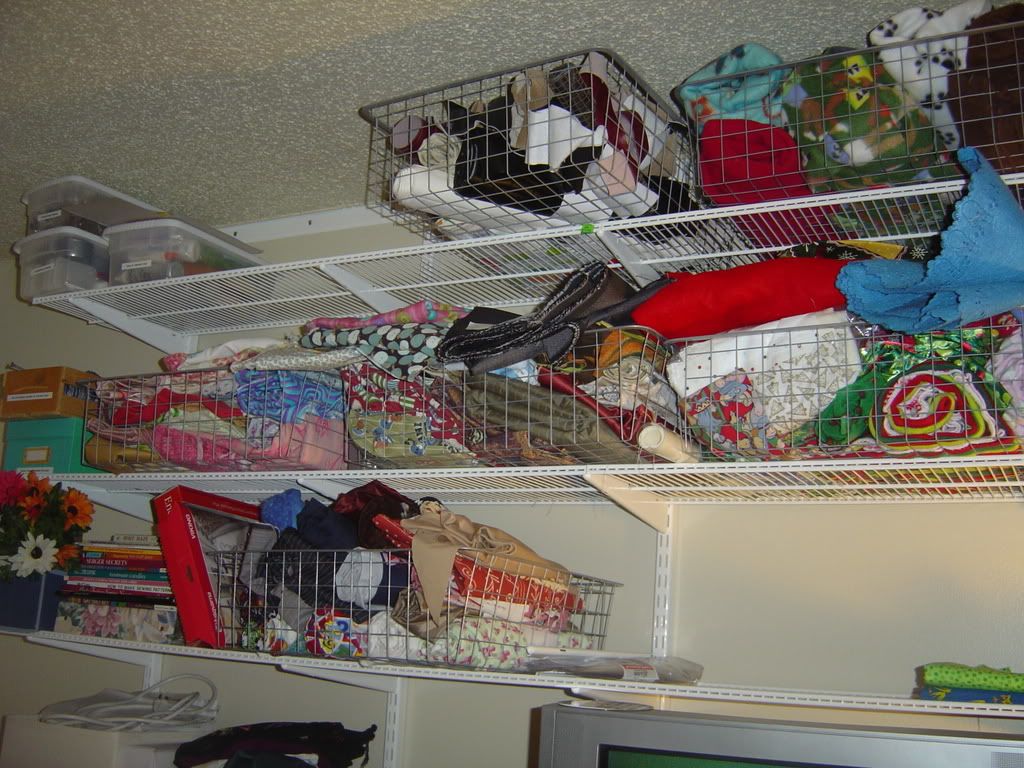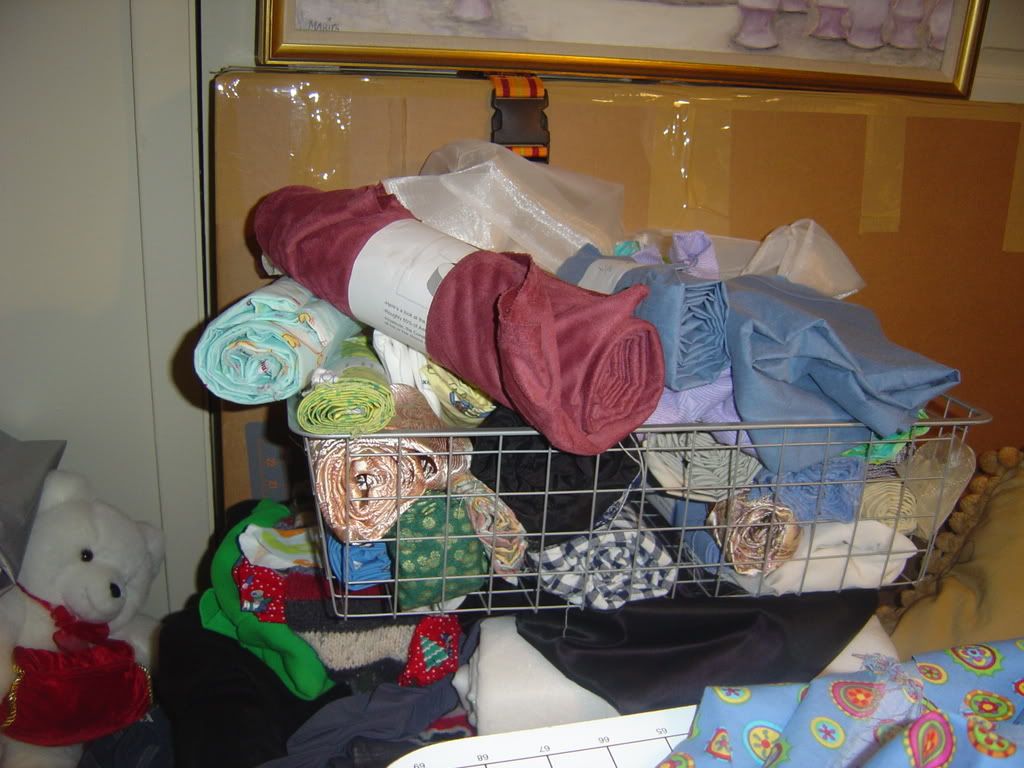 Yeah, pretty bad. When we moved here I thought it would be great to roll the fabric like they do the remnants at JoAnns. I even measured and labeled. In the end I found it harder to really see my fabric.
So, of course, I came across the
infamous ruler
folding instructions and
ha
d
to try it. I don't think she created the technique but she definitely brought it to my attention.
Check it out!
Doesn't it look pretty? I just love it.
And, just in case you're curious, here's the rest of the room, almost. I forgot to upload the pics of my machine corner, oh well.