These are the last of my Christmas sewing. I made dh's shirt last year but since he was deployed I never actually saw him in it. This year I used the left over fabric to make the munchkin a matching shirt- they sure looked cute!
And these are the pjs I ended up making for my nephews and one niece (between age).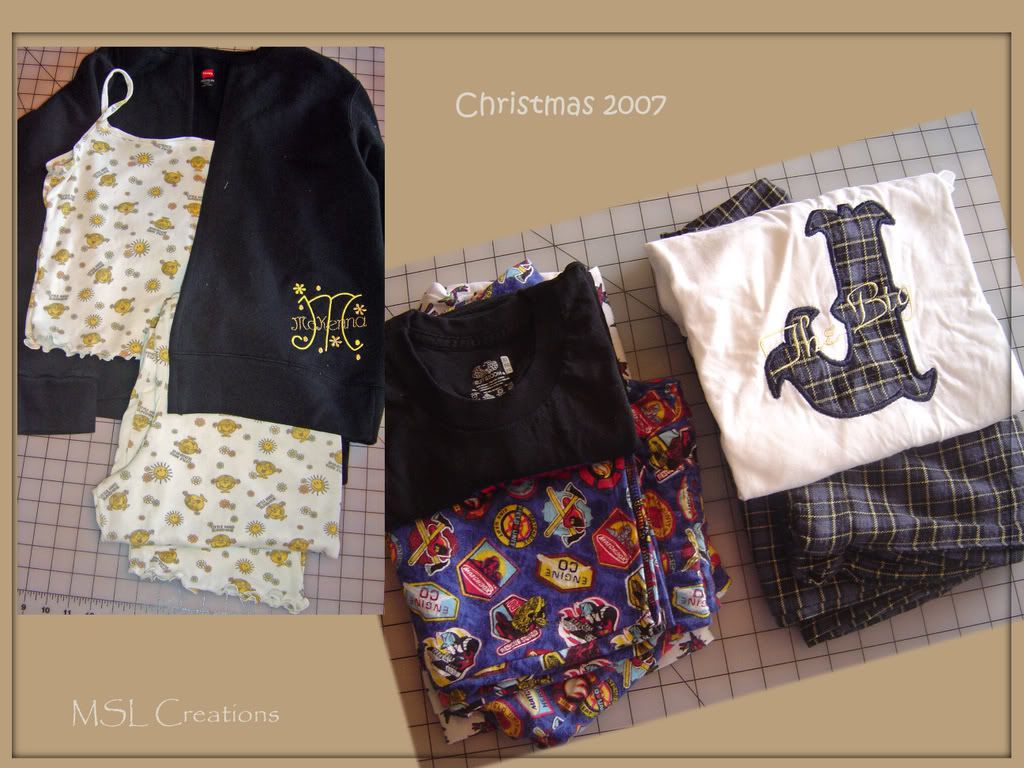 On to bigger and brighter projects!