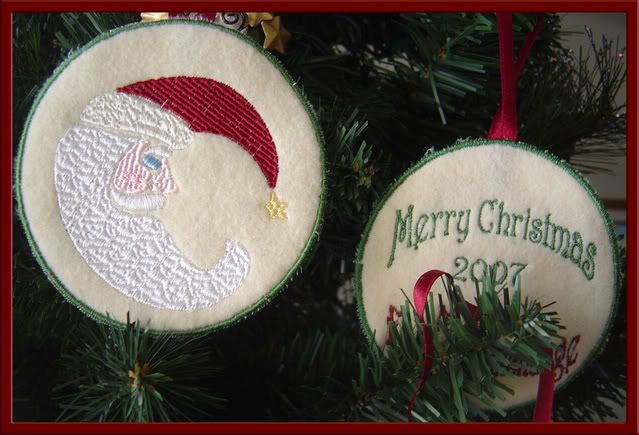 Here are the embroidered ornaments I ended up with for the exchange on Fiber Arts. I think they turned out nice, a bit bigger than I had wanted but much smaller than my original design. They are about the size of a baseball but flat. The Santa is a freebie on
CinDes Embroidery Designs
, she has some really adorable stuff on her site, check it out.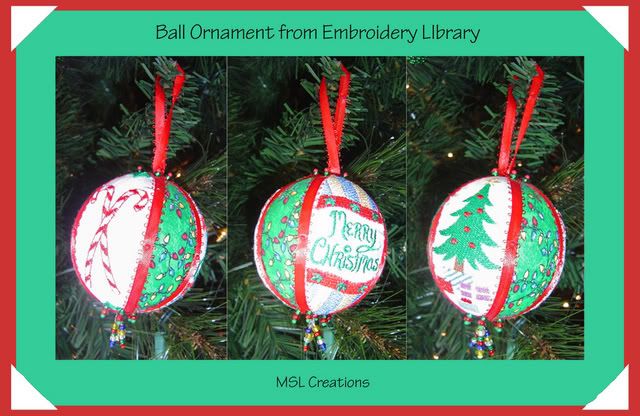 Now technically I didn't make this particular ornament this year but I made one like this for an ornament exchange. It was a big hit. I actually have several of the embroidered panels made up but who knows when the ornaments will actually come together.
So those are all the pics I have for now, I haven't uploaded the gift pics yet. Which, as it turns out is a good thing, since the gifts are still at my house! Oh well.