These are the skirts I made for my little nieces, I think they are so adorable. I'm not sure how my one niece will take it since she's not terribly girlie, hopefully she'll at least like the shirt.
Here's the last one: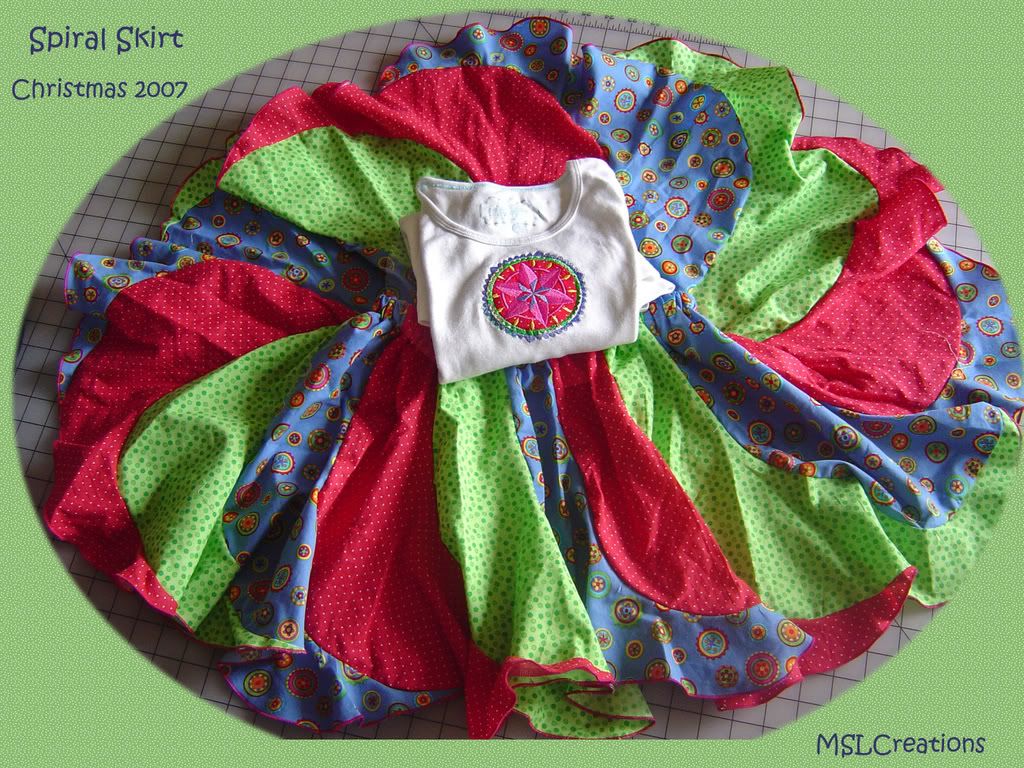 Update- my sil called and said my two nieces (butterfly and last one) loved their skirts, Yeah!